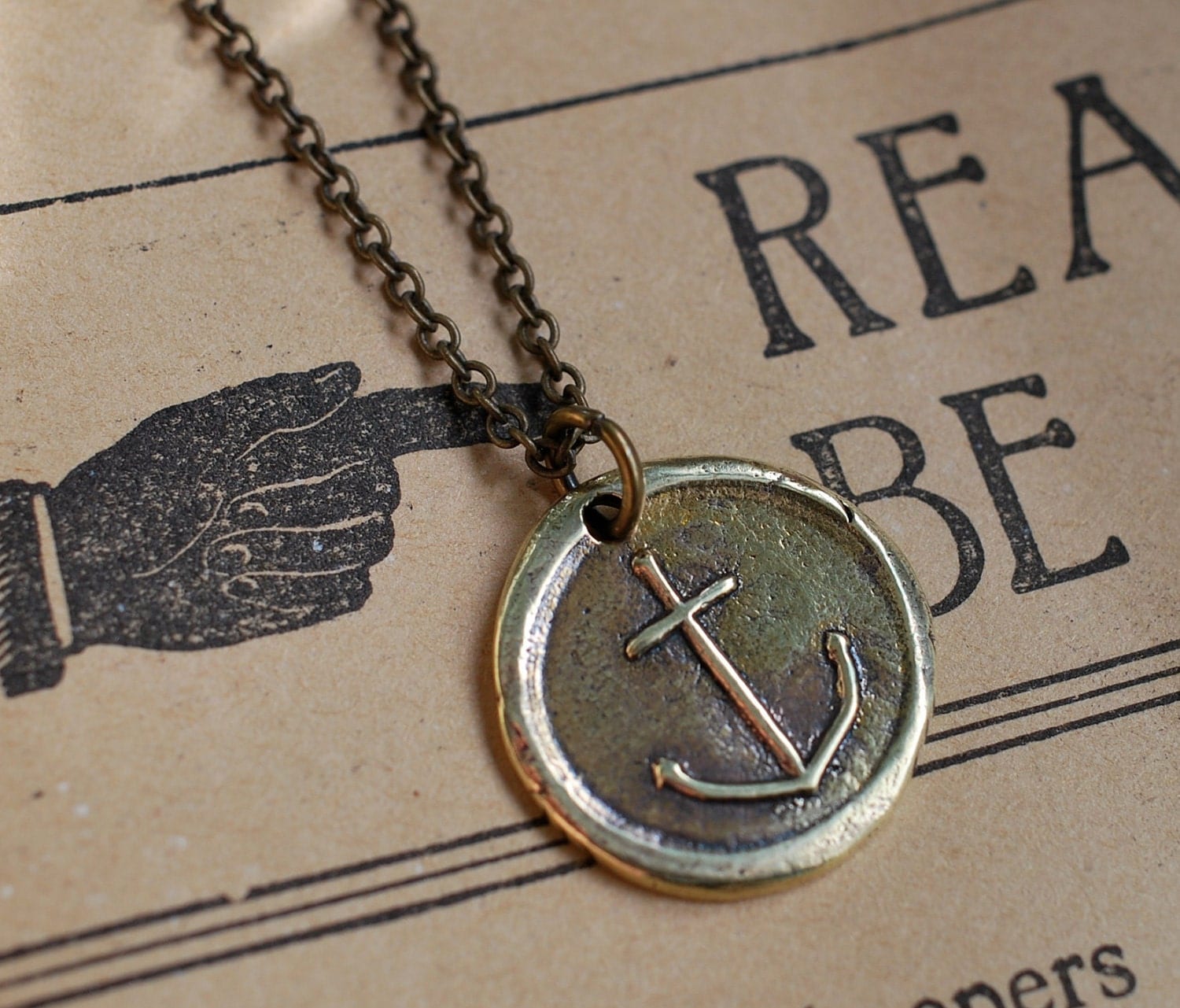 Every time I take a look at
jewelry maker
Suegray's etsy shop
I am overwhelmed with how awesome it is - I love wax seals (you might remember
this post
). Sue makes fine silver wax seal jewelry, utilizing her large collection of antique wax seals, the type used to seal letters or officially sign a document in ye olden days. I think her jewelry is such a neat way to display the beautiful and intricate art of sealmaking, without having to wait for the occasion of sending a super-fancy letter. She was kind enough to do an interview for the blog:
How did you get started making wax seal jewelry? Were you a jewelry maker first, or a wax seal collector first?
I've actually been making sea glass jewelry for 22 years now and I've always been a collector of sea glass and small trinkets! As sea glass collecting and jewelry making has become more popular, it's much harder to find so I decided to start something new. I received my first wax seal as a gift when I was a young teen and slowly added to that collection until I figured out that I could use the seals to create wax seal jewelry, and then the collecting exploded when I discovered that selling the wax seal jewelry could support my antique seal collecting habit! It has all come together perfectly!
What are your favorite pieces from your etsy shop and why?
hmmm... favorites? I'm always excited by each new wax seal so that it quickly becomes my favorite, but really, I think the
armorial seals
are my favorites. To think that someone had the seal engraved, personally for him, and so full of meaning, 100 or more years ago! I just love the process of learning about the owner that I'll never know by researching the heraldic symbols and trying to put together a story about the owner... part fact, part fiction!
Do you have a day job or is jewelry making your full time occupation?
My jewelry business is my full time job, but I'm sad to say that the actual jewelry making is only half of my job... the other half is paperwork, ordering supplies, communicating with customers and book keeping (yuck!).
Do you wear jewelry everyday?
Of course I do! I love jewelry! Apparently, I have no shame because I've made almost everything I wear... but I do really love it. Today, I'm wearing my
Two hearts, 2 skeleton keys and a skull wax seal necklace
(I venture to say it is my favorite since it's so very interesting), with the
tiny skull earrings
and
tiny skull ring
... it's another skull kind of day-
Finally, What does your ideal Saturday (or day off) look like?

I don't often get a day off unless I take an actual vacation with my family, but when I do I just love scouring flea markets and antique festivals and shops or riding my bike for miles to find an obscure beach. It is so relaxing to search for sea glass and other beach treasures with the sea breeze blowing and the sound of the surf!
Thanks so much Sue! Isn't her work awesome? You can find Sue's Wax Seal jewelry for sale on the web at her
Sue Gray Jewelry Etsy Shop
, and you can learn more about her seaglass jewelry at her
website
.
Also check out this neat tutorial I found through
Pinterest
, carve your own wooden wax letter seal with a dowel and woodburning kit - detailed instructions with photos can be found
here
, on RageHaus blog.